17' Inflatable Volcano Climbing Wall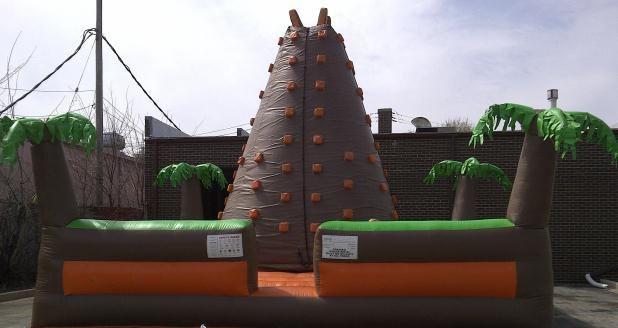 Great attraction for company picnics, church events, school fairs, any event large or small! Fun for ages 5 and up, a trained/certified belay attendant is required with this rental.
Holds 4 climbers at a time and there is a belay system on one side for children 5 years and up to 80lbs, who need assistance.